Distance from the center: 37 km.
Nearby beaches: Brava, Ponta das Canas.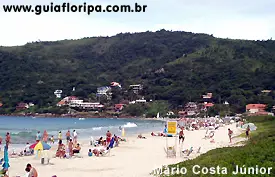 The beach of Lagoinha is less than 1 km long, its waters are not too cold and there are few waves. It is ideal for families with children and people in search of peace and quiet.
A historic fishing colony, Lagoinha is one of the calmest corners in the North of Florianopolis, with little local commerce and few options for lodging - most of which are houses for rent, however, its proximity to Ponta das Canas makes it a strategic location.
Don't Miss:
13 The calm, usually clear, blue water is ideal for diving.